Try to avoid having your shipment arrive at our facility on weekends or national holidays. NYSBC will be closed and there will not be anyone onsite to receive your dry shipper.
Delays in shipping are not uncommon, so make sure to properly charge the dewar as recommended in the manufacturer's instructions, in order to maximize the static hold time. Securely tying down the dewar's lid ① will also help prolong its static hold time.
If dropping off grids instead of shipping, schedule a date and time with the NCITU user office (NCITUuseroffice@nysbc.org). A shipping manifest and a shipping agreement must be emailed to NCITU before drop-off. 
Grid boxes:
The tops of your grid boxes should be properly screwed down before shipping, as they can come loose in transit, which could result in the grids being lost ②.
When using unclipped grid boxes, make sure there is no space between the the opening in the lid and the holes adjacent to the notch. Even a small amount of space can result in a grid being lost.
Label your grid boxes as per the instructions on the shipping agreement form. If the exact date of your session is unknown, use a more general one, such as "April, 2021", or "Spring, 2021″.
When shipping unclipped grids, please indicate on the shipping manifest whether the sample is facing towards, or away from, the notch.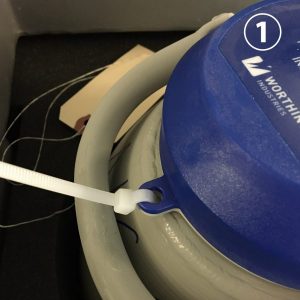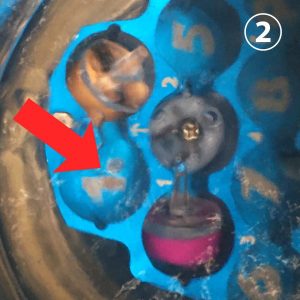 If using falcon tubes instead of a puck system:
Drill a hole in either the cap or side of the tube to allow LN2 to pour in and N2 to vent out. LN2 will expand 696 times as it vaporizes, which can cause a falcon tube to crack or explode ③ when unable to vent out.
Securely fasten the cap of the tube. If it comes off during shipping the grid boxes can get knocked around the dewar ④.